DynDOLOD VORTEX Collection

A strong companion to our Core Skyrim SE Collection, that greatly enhances LODs, which are all the objects in the distance (mountains, trees, buildings…). It also resolves distant object loading in while you're moving through the environment.
If you want to bring some attention to detail, then this collection is for you and is fully compatible with all our Core and Add-On Collections!
*this collection may greatly reduce your performance if you're already struggling with it
NEED HELP WITH INSTALLATION?
If you need help with installation or you have mod suggestions for our future mod list updates, please join Ultimate Immersion's Discord below.
Run our Mod Lists with Apex Gaming PCs
After years of using their products personally we have teamed up with APEX to bring you 3 custom PC builds which are fully customisable to fit both your modding and gaming needs. Check out our recommended systems below for each mod list and check out the video to hear more about our partnership with APEX.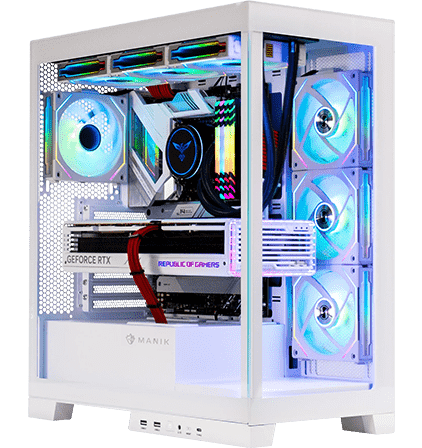 Customize Our Presets To Your Needs
Special EDITION
AMD Ryzen 3 3100 4-Core 3.6 GHz

16GB DDR4-3600

NVidia GeForce GTX™ 1660 Super

240GB SATA SSD (Up to 500 MB/S)

450W/500W 80+ Power Supply (EVGA, Corsair, Apex)

Windows 11 Home
Ultimate Edition
AMD Ryzen 5 5600X 6-Core 3.6 GHz

16GB DDR4-3600

NVidia GeForce RTX™ 3060 Ti

512GB NVMe SSD (Up to 3,500 MB/S)

750W 80+ Gold Power Supply (EVGA, Corsair, Apex)

Windows 11 Home
Legendary Edition
AMD Ryzen 7 5800X 8-Core 3.8 GHz

16GB DDR4-3600

NVidia GeForce RTX™ 3070

512GB NVMe SSD (Up to 3,500 MB/S)

750W 80+ Gold Power Supply (EVGA, Corsair, Apex)

Windows 11 Home